Additional Support Services
HealthChoice offers additional support services that help individuals sustain the healthy habits and lifestyle changes established while enrolled in our care management services.
Like all HealthChoice programs, services through Medical Nutrition Therapy and Medication Therapy Management are free, confidential and voluntary. Individuals with multiple or complex conditions may also be referred to other care management programs for further assistance.
Our goal is to connect you with the right resources and services to keep you healthy and out of the hospital in order to maintain a normal, healthy lifestyle.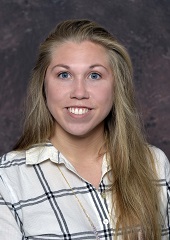 Olivia DeLeon
Registered Dietician
To improve dietary habits that lead to a healthier lifestyle, our team works with you and your provider to connect you with community resources necessary to attain your goals.
Our Registered Dietician will work with you to:
Answer questions or address concerns about nutrition-related problems
Provide education on nutrition-related chronic diseases and nutrition-related lifestyle changes
Visit with you for a face-to-face consultation, if necessary
Provide sample meal plans as needed
Assist with researching third-party health care service and resources
Read about Frances Mims' experience as a participant in Medical Nutrition Therapy following her participation in HealthChoice's Diabetes Self-Management Program.
. . . . . .
If you take medicine for multiple conditions, understanding and managing it all can be overwhelming, especially when undergoing new treatment or being discharged from the hospital.
Through Medication Therapy Management, HealthChoice can help you better manage your health, making the most of prescribed medicine and assisting you with coordination of pharmacy benefits and services.
Our Pharmacist will work with you to:
Review medications via telephone
Answer questions and address concerns regarding medications
Provide educational materials about medicine and the impact it can have on your health
Assist with researching third-party services and resources
Communicate with doctors and pharmacies to ensure proper treatment for your unique health condition
Have face-to-face consultations when necessary
These programs are currently offered to those whose employers have selected these programs through their partnership with HealthChoice. If you would like to learn more about these programs, please call 901.821.6700 (press 1) or email us .