Patient Testimonials
Managing your health can be challenging. HealthChoice offers care management programs to help you understand and manage your medical conditions, navigate a complex health care system, follow prescribed treatment plans and lead a healthy lifestyle. See what past participants and our care management team have to say about our programs.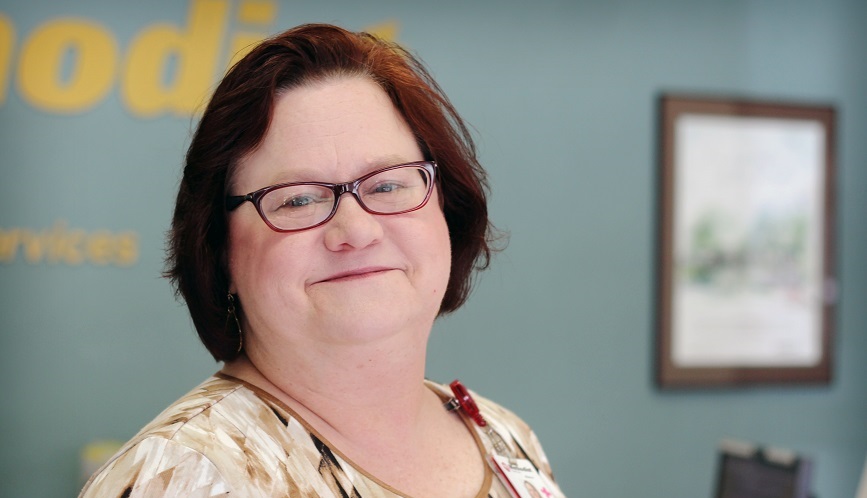 "I reached a point where I was completely overwhelmed by my struggle with Type 2 Diabetes. I was frustrated with the medical care I had been receiving and needed guidance from an outside source. Through HealthChoice's Complex Care Management Program, I gained an accountability partner and a coach to help me assess my condition and set small, practical goals for myself. This helped me to achieve my greater goal of managing the disease that took the lives of family members very close and dear to me.
HealthChoice also provided resources I would be unable to access on my own. I was referred to a new physician that better suited my needs and a dietitian to teach me how to make nutrition a priority. My relationship with HealthChoice has enabled me, in just one year, to make significant changes in my life. As a result, I've lowered my blood sugar and for the first time, I feel in control."
- Cathy Hupf, Director of Quality and Performance Improvement
Methodist Alliance Health Services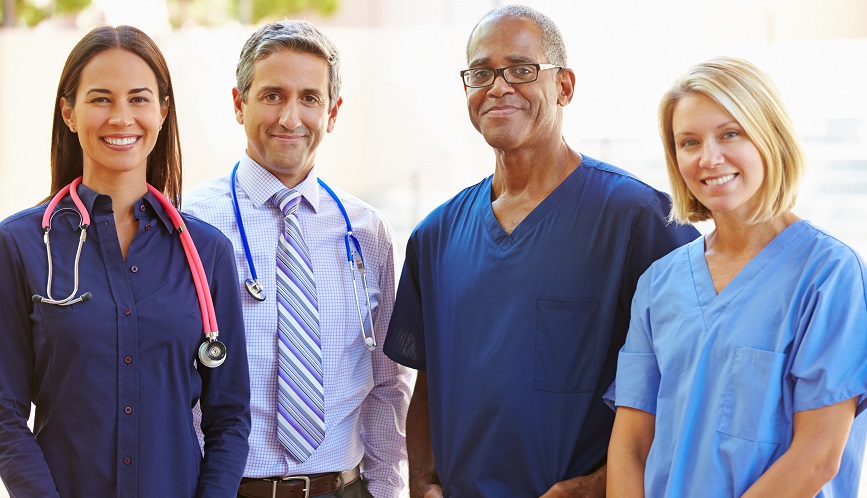 A day in the lives of HealthChoice's team of health care professionals is as varied as the patients they care for, but there's a common thread that pulls them together: the collaborative process they rely on to ensure their patients receive the individualized care they need to change their lives for the better.
Each team member -- with specialties ranging from nutrition and pharmaceuticals to one-on-one nursing care with conditions such as diabetes, chronic kidney disease (CKD) and related issues -- brings a wealth of knowledge and experience to the table when they meet to discuss their patients. Patients who often feel slighted or failed by a dense and complicated health care system before they reach HealthChoice.
It is here that plans for the patients are drawn up, reviewed, revised and fine tuned. Hurdles the patients are facing at home, at work, with their diet, medications and doctors are all topics of conversation. Ideas and solutions are mulled over at length because the lives of the patients are often at stake.
Take for instance a patient HealthChoice's team is currently assisting, a woman with CKD whose condition has worsened to the point of needing dialysis to filter toxins from her vital organs.
"It was apparent in our initial call that there was a significant knowledge deficit about CKD and other complex health conditions the patient was facing," said Rhonda Ellsworth, care manager at HealthChoice who oversees its CKD program. "We knew right away that it was crucial to meet with the patient for a thorough assessment to determine what services our team could provide her."
Together with registered dietician Olivia DeLeon, Ellsworth sat down with the patient and her husband to review her charts and discuss recommended dietary changes.
"We wanted to have her family involved in the process early on for several reasons," Ellsworth explained. "It's important for the patient's success that she feel comfortable, but we also try to engage family to support the patient and serve as her accountability partner if she wavers from the custom plan we lay out with her."
It was also clear that the patient's diet played a significant role in aggravating and often worsening her condition. The family mostly ate fast food because her condition kept her from standing in the kitchen to cook, and as a result, the foods she consumed were often too high in sodium.
"At first, we developed a plan around their dining habits, offering low-protein and low-sodium options that were kinder to her kidneys," said DeLeon. "As time passed, she and her family began to understand the value of cooking at home so we adjusted her plan accordingly."
Ellsworth went with the patient to her follow-up visits with her primary care physician and nephrologist, where she asked questions on the patient's behalf to encourage better interaction between the patient and her doctors during future visits, and used information gathered during the visits to further strengthen her goals for the patient.
The team also discovered during this time that the patient needed assistance managing the large volume of medications she was taking. Staff pharmacist Angel Jones was brought on board to guide her along the path to healthier medicating.
"Everywhere the patient went, she carried a bag of her medications, taking one pill from every bottle every day." said Jones. "The issue was that there were duplicate bottles of medications and some required multiple doses throughout the day."
For a patient in her delicate state, it was important that she take the correct dosage for the sake of her health so the team assisted her with using a pill box organizer to keep better track of her medications. Jones also educated her on the types of medications she was prescribed.
"We have been her village," said Ellsworth. "Through months of regular contact with the patient, we have developed a bond, a relationship with her and the people closest to her built on the trust that we are invested in her health and well being."
Part of that bond included supporting the patient during times of repeated hospitalization.
"No patient is perfect. This patient, like all of us as we work to achieve our goals, has experienced setbacks due to complications from her condition and issues beyond her control," said Ellsworth. "What matters most is that the patient puts forth the effort, and we're here to provide support where it's needed to strengthen that effort."
For Jones, the relationship between HealthChoice and the patients its team serves is similar to that of a beacon for wayward ships.
"The health care system is complex and costly even for the healthiest individual so we try to put that into perspective as we work with our patients who are overwhelmed by complicated, often debilitating health issues." Jones said. "We walk a fine line between holding firm to the plans we lay out for them and empathizing with their circumstances as we assist them in navigating these waters."
The patient has since transitioned into HealthChoice's Complex Care Management program, and her team now works closely with the dialysis center where she has begun receiving treatment.
"The more hands on deck for our patients, the better." said Cassondra Gibson, who oversees the complex care management program at HealthChoice. "Now that this patient is undergoing dialysis, our team's entire plan for her shifts, but we're up for the challenge if it means a better life for her."
.. .. .. ..
---